Values & Vision Workshop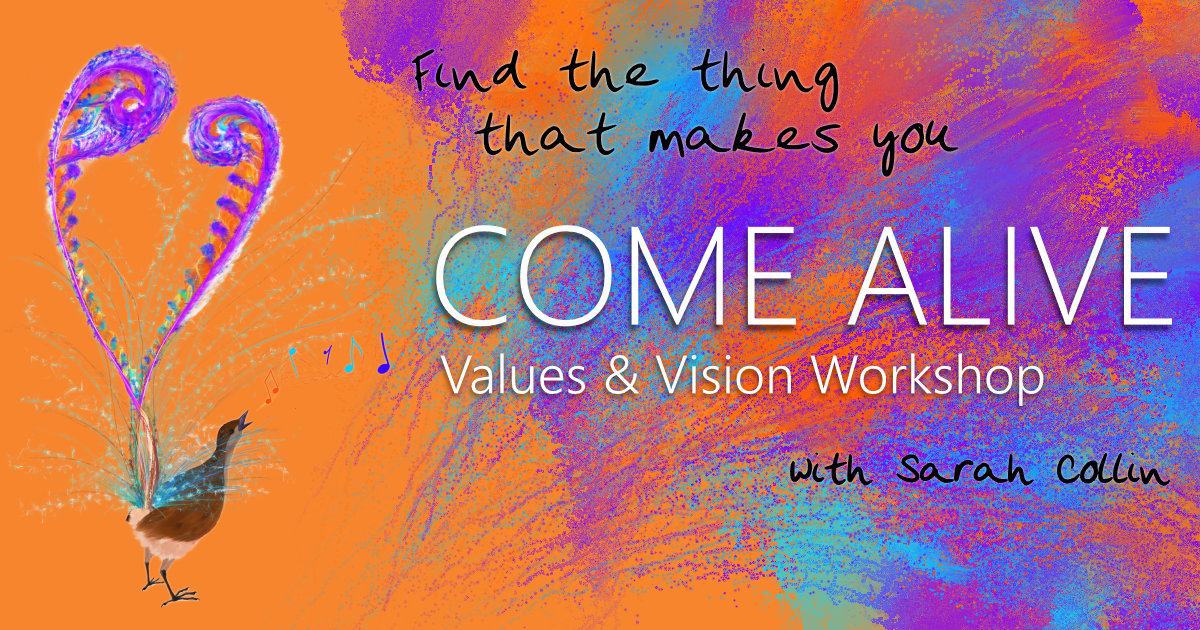 Sarah's brand-new "Awaken Your Heart Song" Values & Vision Workshop will show you how to tap into your true purpose and move forward with inspiration and courage. The last Come Alive workshop sold out so we recommend booking early!
10am – 4pm, Saturday 13 March 2021 • Heart Song Studio, Australind
$180pp including gluten free vegetarian lunch
Find your soul purpose with vision boards
Align your values to your highest vision of your life
Learn to live in the moment
Embody your future with guided movement
Re-program your subconscious with sound relaxation
Ignite your passion!
Your greatest gift to the world is to be the best version of yourself. Imagine how many global problems could be solved if we all took a day to figure out who and what we truly are! This workshop, developed by transformational life coach and yoga therapist Sarah Collin, uses life coaching, yoga and meditation to take you on a joyful journey into your heart to explore what makes you come alive, and figure out how to make that a part of your every day.
A vision board is a powerful tool that invites you to explore what really matters to you, build a picture of how you want your life to look, and focus your energy on what you need to do to make it a reality. Combine that with the transformative power of yoga and the deep work of values coaching and you have a day that may just change your life.
This is a special event limited to six participants. Working together in a small group creates a truly extraordinary and powerful energy.
Register Now
While every effort is made to cater to dietary requirements, we cannot guarantee there will be no cross contamination.